Meet the designer behind the brand
From the founding director to the creative designer, let me introduce you to the designer behind all of our Epic products – I'm Gemma; I joined my mum in 2018 and we became the dynamic mother-daughter duo of TBHS. My mum has been my mentor since I started working with her, she has taught me essential skills in creating size charts and product development whilst passing on her knowledge. With her experience in the industry and my creative flare, we develop and refine her already established designs as well as creating brand new products together.
Prior to working for TBHS I had grown up with my mum owning Inca, Sam; our two donkey's Barney and Teddy. Inca was the first horse I learnt to ride on from a young age; my mum and I would go hacking in the woods every weekend which I loved; however, I didn't care much for schooling, I was just a happy hacker and enjoyed spending time grooming and giving them a fuss. When I was 14, I got my first weekend job working for the livery yard owner where our horses were kept, I mucked out all her horses and did general yard duties. My favourite part was giving her horses a fuss and some loving, especially the foals which to my luck there were a few.
What interested you about working for TBHS?
I have always been very creative since childhood, throughout school and college I studied fine art and 3D design; then I went on to studying constructed textiles at Birmingham City University – this is where I fell in love with fabrics, the construction, design and composition of the fabric. My career goal was more focused on the fashion industry; however, I fell into this role designing for TBHS and I have never looked back!
What's the best part of your job?
The best part is most definitely the whole design process, seeing my designs turn from CADs into real products, my favourite days are when samples arrive, and we go to test them on the horse. It's very rewarding having products I've designed and helped design be sold in our online store – and sharing the experience with the mother makes it even more special.
What's it like working with family?
Dreadful, don't do it – I'm only joking, it's honestly amazing! To be able to be a part of the business my mum established by herself, and grow and develop it further, together, is very special. We are very similar and very close which makes it even better! Although we have a couple (more like a few) of disagreements here and there (at least once a day, at least) I couldn't imagine not working with her – I love it, mother-daughter dream team!
What's next for TBHS?
We are expanding greatly this year and I'm very excited! This winter we will be launching two new ranges, a regular fit horse range and our very own clothing range. Our regular fit horse range will start from 5'9 through to 7'6, it will still feature our Epic sized shoulder gusset, depth, tail flap and of course quality! Our clothing range will feature a base layer, breeches and a gilet using technical fabrics to keep you warm and wick away sweat keeping you comfortable whilst you ride. Because we believe everyone should look amazing our sizes will range from UK 8 through UK 20! Make sure you keep your eyes peeled for the launch dates.
Meet the founder behind the brand
Ever wondered who the driving force for The Big Horse Shop is? Well it's time to meet the small but mighty team behind the Epic brand! Let me introduce you to the mastermind and founder of TBHS, me...
Read more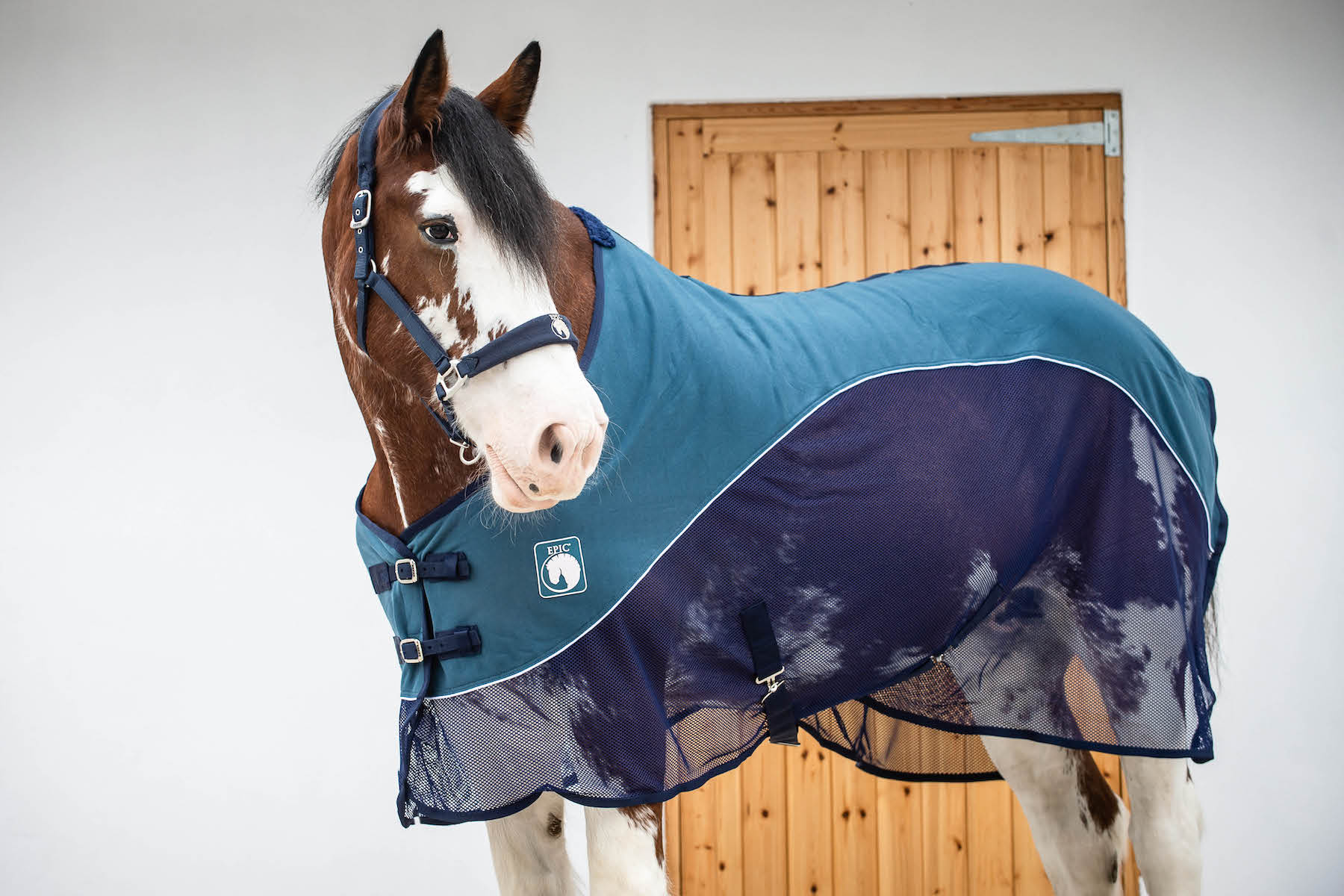 Here's a rundown of our top 5 Epic Classic heavy horse cooler rugs and why your horse needs them!   Heavy Horse Fleece Cooler Rug aka Epic Classic Deluxe Fleece Cooler A stylish, versatile hea...
Read more