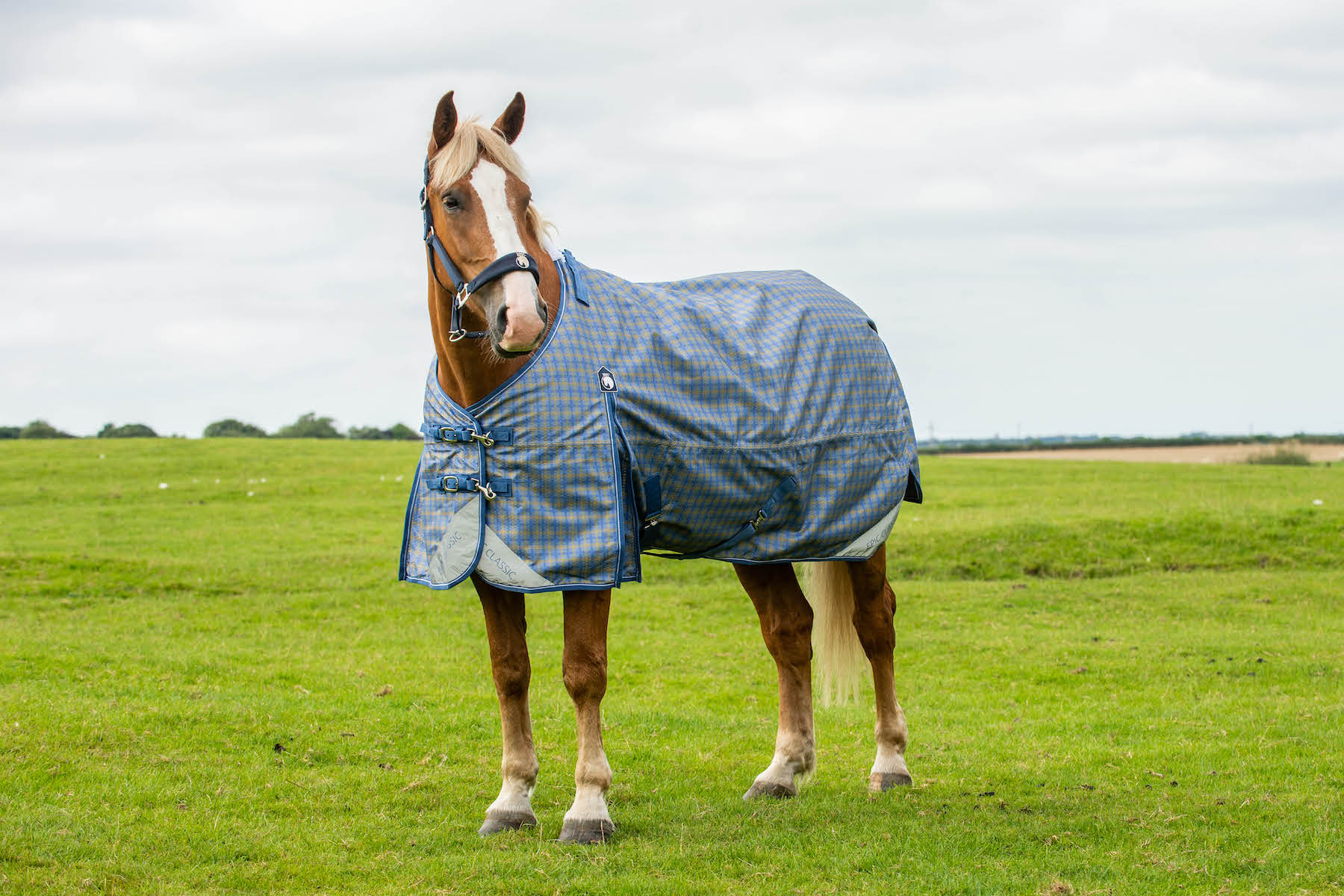 Heavy Horse Turnout Rugs: What Denier Is Best?
With many brands using a range of 600, 1200 or 1680 denier it can seem a little confusing on which is better.
What is Denier?
The reference to a horse rugs denier is used when describing the base fabric. Denier is the thickness of an individual strand of yarn used to create the woven base fabric of a horse rug, for example 600 denier will contain strands of yarn with a weight of 600g in a single thread over 9000 meters. In theory, the higher the denier number the thicker and more durable the fabric will be.
The denier of a horse rugs fabric is used in conjunction with the overall weight of it known as GSM (grams per square meter). This is very important because horse rugs with a lower ratio of GSM to denier will have a thinner feel and will ultimately be weaker and less durable.
To offer cheaper prices, some brands will reduce the GSM of a horse rugs fabric. This means the fabric will be thinner, weaker, and less durable but will still have the same denier rating.
Does the denier affect the waterproofness of a horse rug?
No. Waterproof and breathability treatments are added to a roll of fabric once it has been woven. The waterproof and breathability rating will usually be the same across all deniers within the same range. However, there are different qualities of waterproof and breathability treatments, and these will differ depending on the brand.
Which denier is best for my horse rug?
A 600 denier horse rug with a GSM of 350+ will be light weight and strong, ideal for hot horses and summer months. A 1200 denier horse rug with the same GSM will be heavier, twice as strong, and more durable.
Introducing our new Epic Sponsored Rider
We are very excited and proud to announce our sponsorship of the young Lancashire based event rider Bethany Humphries.Beth started riding at her local trekking centre from the age of 2, owning her ...
Read more
The Epic Classic Be Seen range includes high-visibility fluorescent heavy horse exercise sheets and leg wraps. Our Hi-Viz fluorescent heavy horse waterproof exercise sheets have been designed in a...
Read more