Introducing our new Epic Sponsored Rider
We are very excited and proud to announce our sponsorship of the young Lancashire based event rider Bethany Humphries.
Beth started riding at her local trekking centre from the age of 2, owning her own pony at 5-years-old, a Welsh Section A named Kaycee. Together they became members of Fylde Pony Club and were chosen to be a part of many pony club teams including show jumping, dressage, mounted games, and triathlons. They also competed in numerous working hunter competitions and showing classes. 
At the age of 10, Beth moved on to a 16.2hh Irish Sports Horse named Louie and advanced her riding career further from triathlons to tetrathlons.
Tetrathlons consist of 4 elements, running, shooting, swimming, and riding a cross country course. Qualifying for the Pony Club Nationals together,  she became the youngest member to complete all 4 phases. From this they were chosen to represent the North of England in the National Tetrathlon Championships. Beth also evented Louie coming 2nd in his first BE90. This gave her a taste of riding cross country and her love for the sport of eventing started.
Beth is currently eventing her Warmblood Rich Maximus K, who she bought as an unbacked 4 year old. They started out competing at BE90's working up the levels over the last years 6 years to competing in their first Advanced class this year.  Her goal is to compete in the under CCI4*-L under 25's in 2023.
We look forward to supporting Beth and Max, following their journey and achieving her goals.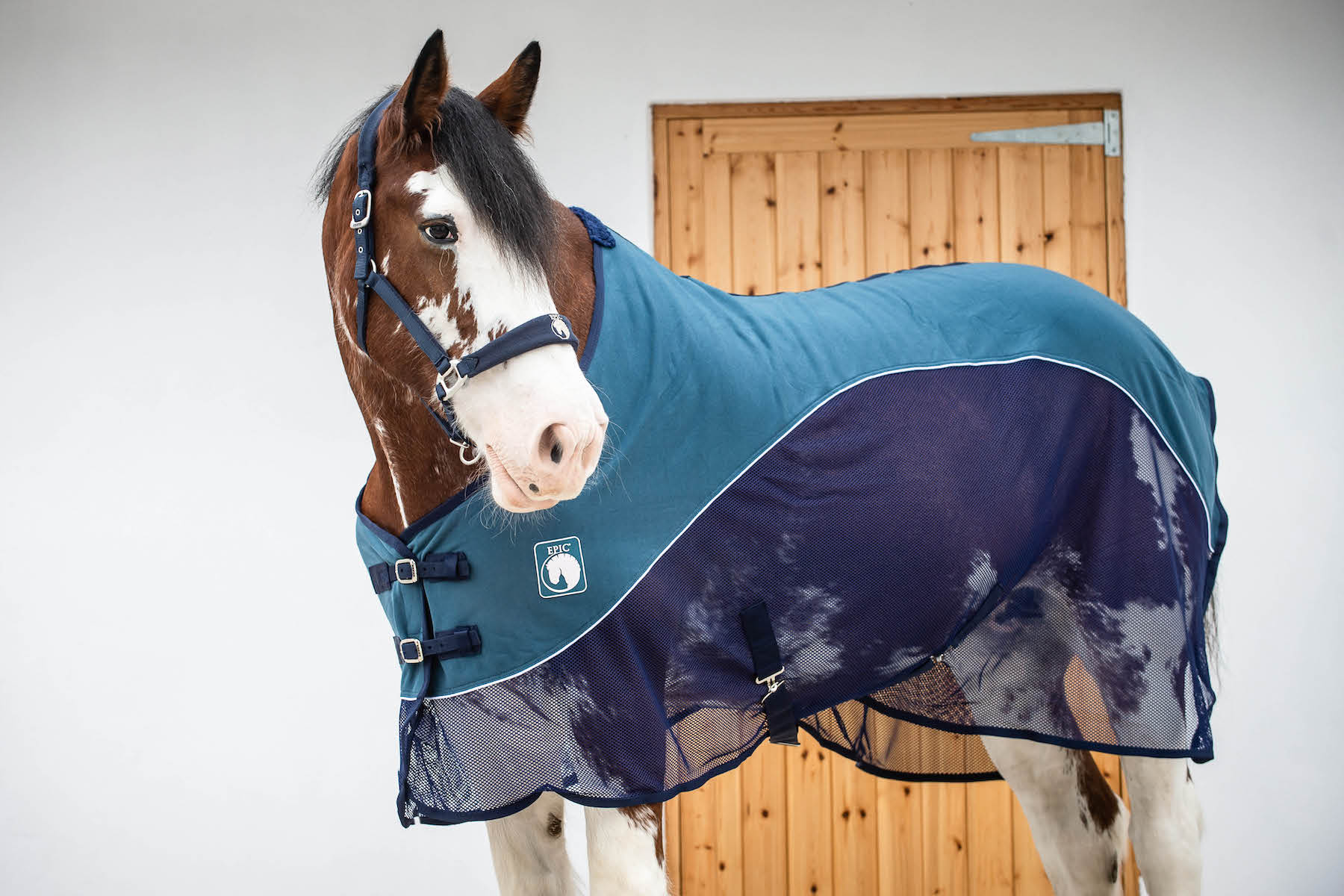 Here's a rundown of our top 5 Epic Classic heavy horse cooler rugs and why your horse needs them!   Heavy Horse Fleece Cooler Rug aka Epic Classic Deluxe Fleece Cooler A stylish, versatile hea...
Read more