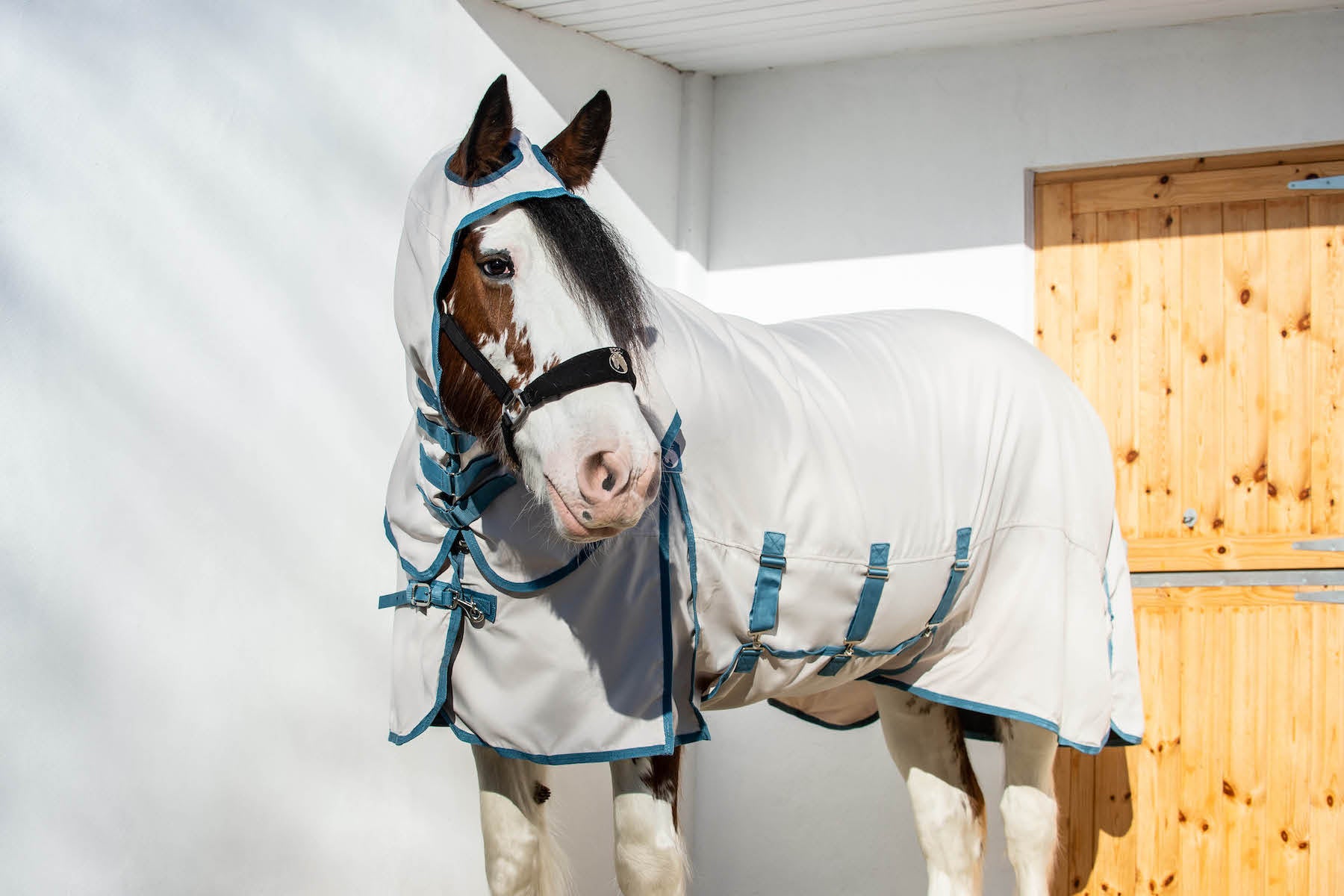 Fly Rugs for Heavy Horses: Sweet Itch Rug
Culicoides Hypersensitivity aka Sweet Itch is the allergic reaction to the protein in the saliva of biting insects like midges.
Signs of Sweet Itch:
Mild – severe itching and rubbing, usually along the mane, back and tail

Loss of hair in the mane and tail

Hair loss/bald patches with coarse flaky dandruff

Broken or inflamed skin
Getting ahead of the sweet itch season is key – be proactive rather than reactive! We advise you start using your heavy horse sweet itch rug before the sweet itch season begins.
Our heavy horse sweet itch rug offers maximum protection with a belly flap and an attached neck cover that extends over the ears. Durable, light weight and breathable polyester will keep your horse cool whilst acting as a barrier against sun bleaching.
Other horse sweet itch management tips given from the Bell Equine Veterinary Clinic:
Horse turnout in open, more exposed fields with good breeze (midges are weak in winds 4mph+)

Keep horse turnout away from woodlands and water

Clean horse water troughs regularly (water can be midge breeding areas)

Stable sweet itch affected horses from 4pm – 8am when the midges are at their worst

Insect proof mesh on windows and doors to horse stables

Keep sweet itch affected horses' skin covered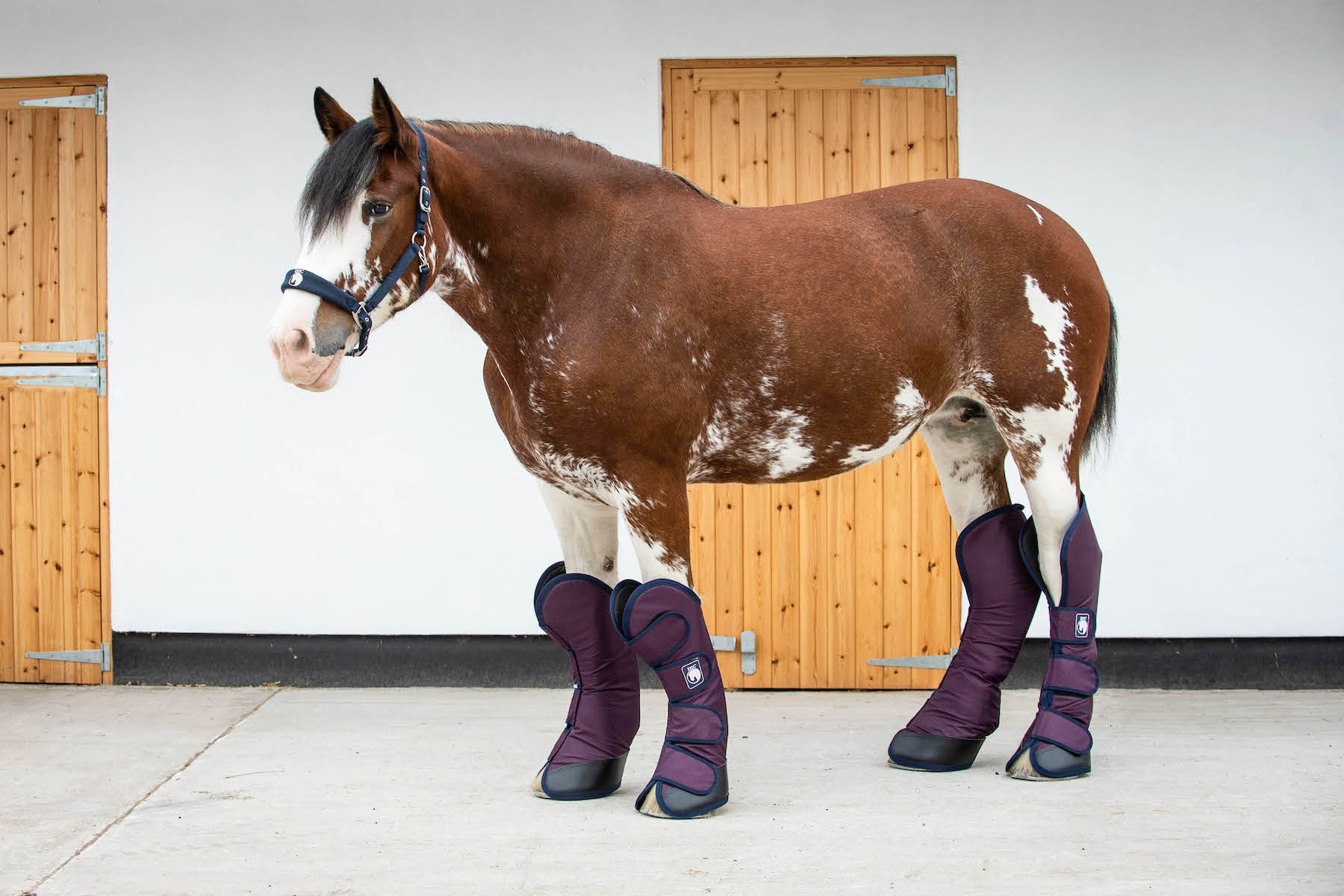 The original heavy horsewear brand, Epic Equestrian, is the only equestrian brand to offer travel boots designed specifically for the heavier breeds with draft size legs, hooves, and an abundance o...
Read more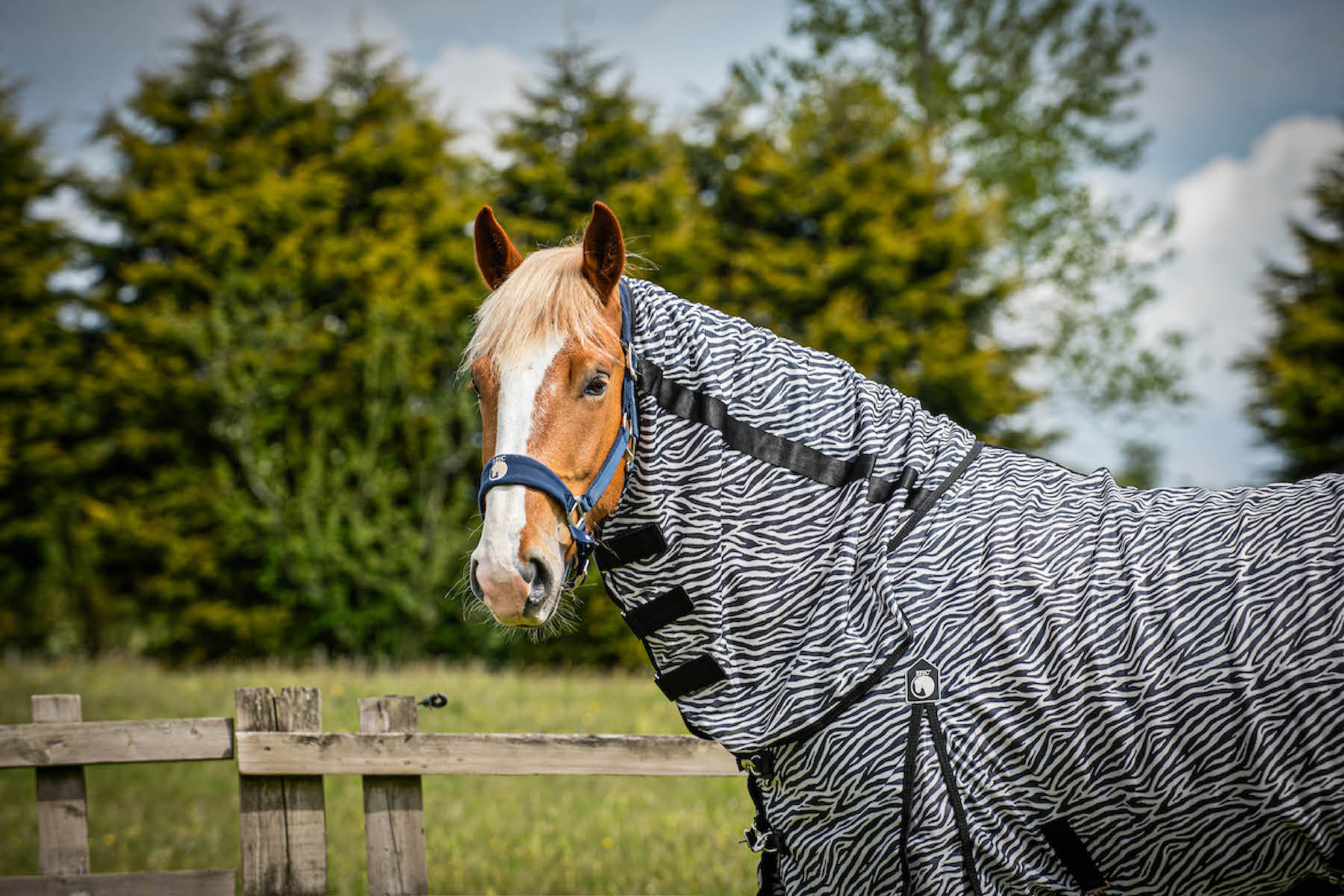 A guide to our Epic Classic heavy horse fly rugs; everything you need to know on which product is best for your horse.  Does your horse become bothered and stressed from flies and biting insects? ...
Read more