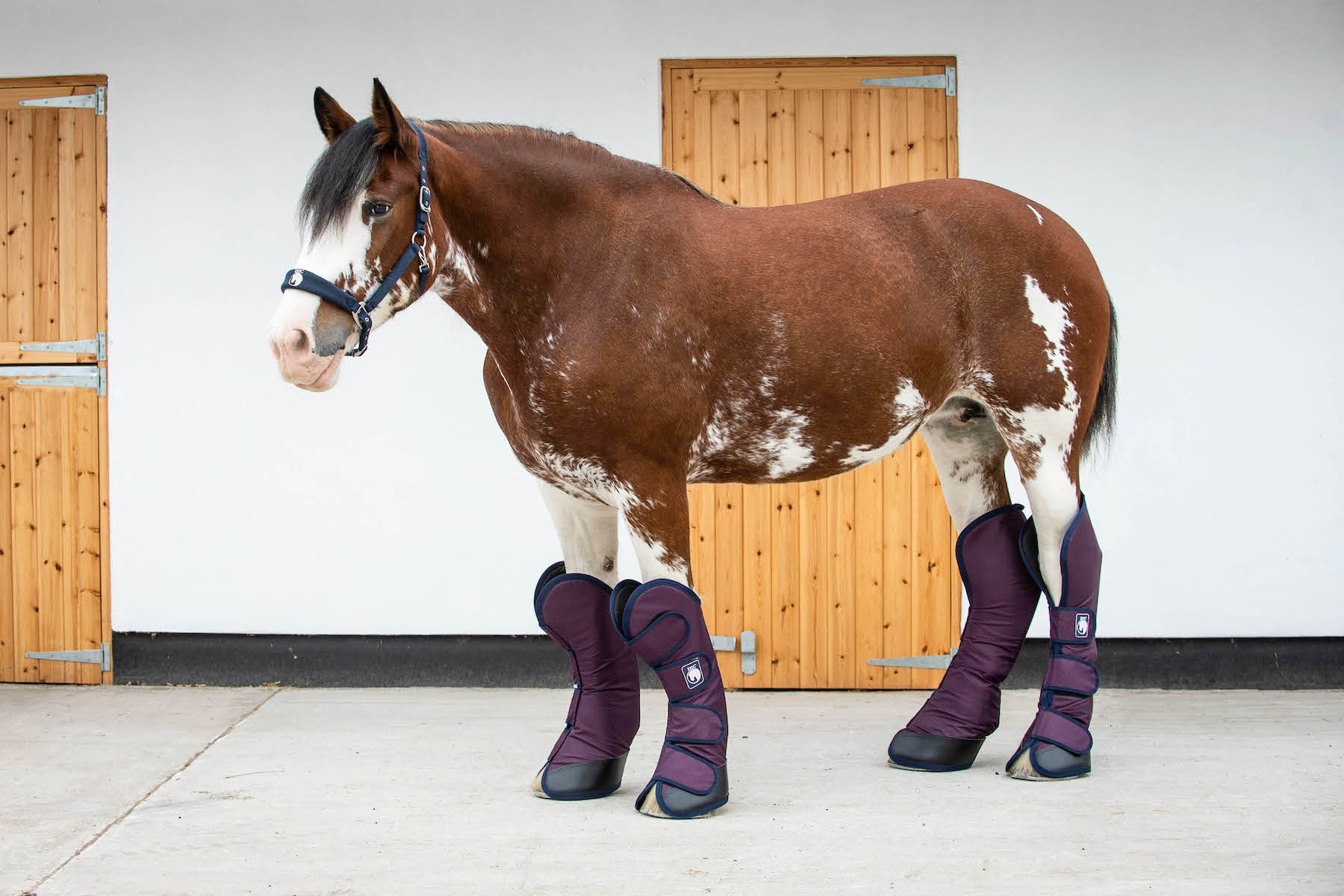 The original heavy horsewear brand, Epic Equestrian, is the only equestrian brand to offer travel boots designed specifically for the heavier breeds with draft size legs, hooves, and an abundance of feather.
Our heavy horse travel boots are ergonomically shaped for horses and ponies from 13hh – 18hh+ offering 360-degree protection to the knee, coronet, hock, and feather.
The Epic Classic heavy horse travel boots are created using a tough and durable 1200 denier diamond weave outer with a comforting foam inner and microfibre leather guards to protect the pastern area and feather from any cuts, abrasions, or damage.
The boots are designed to come up high on your horses' hind legs to offer the ultimate protection against poo stains whilst travelling.
Each set of our heavy horse travel boots includes 2 front boots and 2 hind boots.
Travel your horse in comfort and style with the Epic Classic Travel Boots
Pair with the heavy horse waffle cooler for the ultimate horse travel set
Our Heavy Horse Travel Boots design is registered and protected under the Registered Design Act 1949 through the IPO.