20% OFF DISCOUNT APPLIED AT CHECKOUT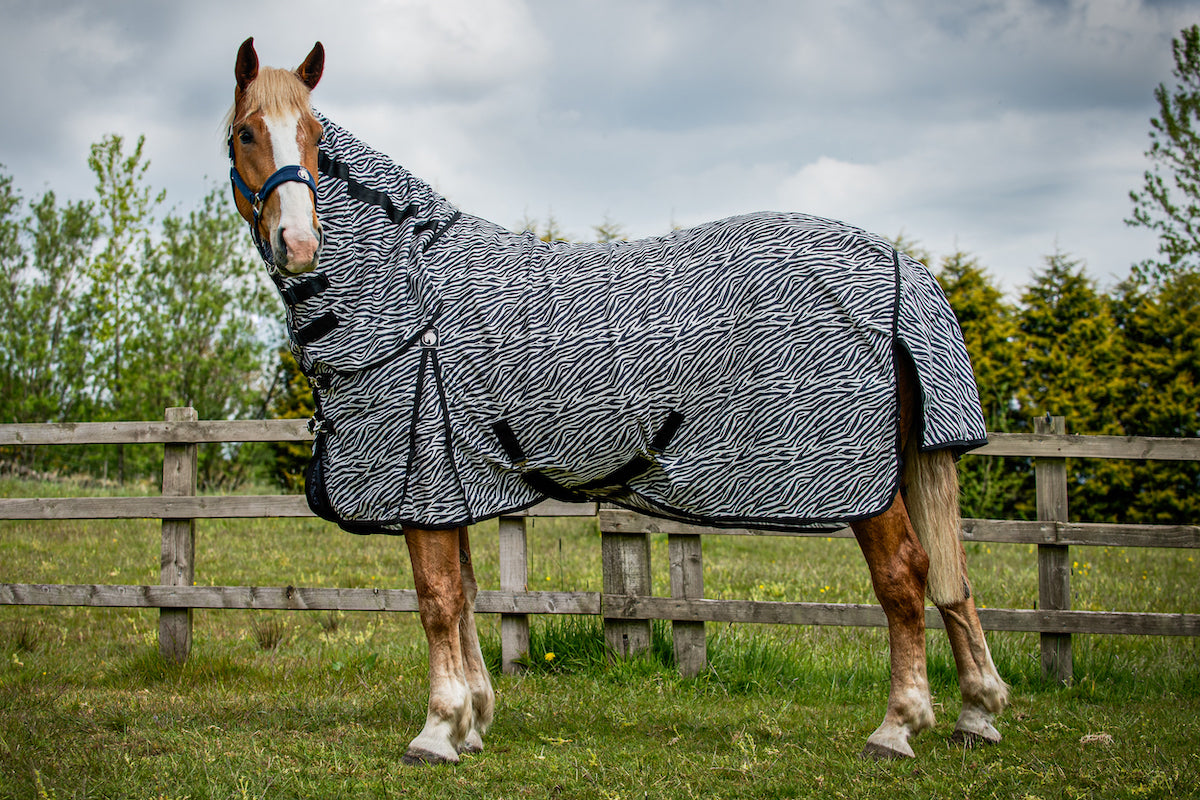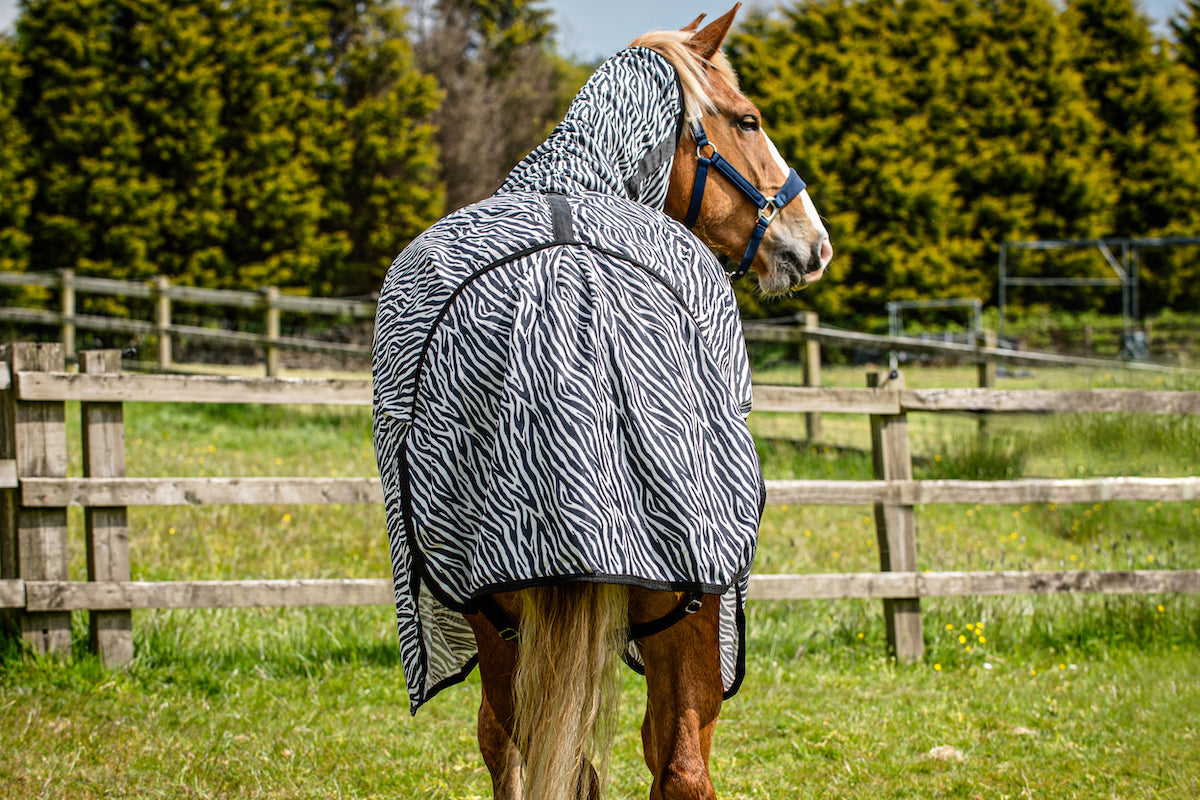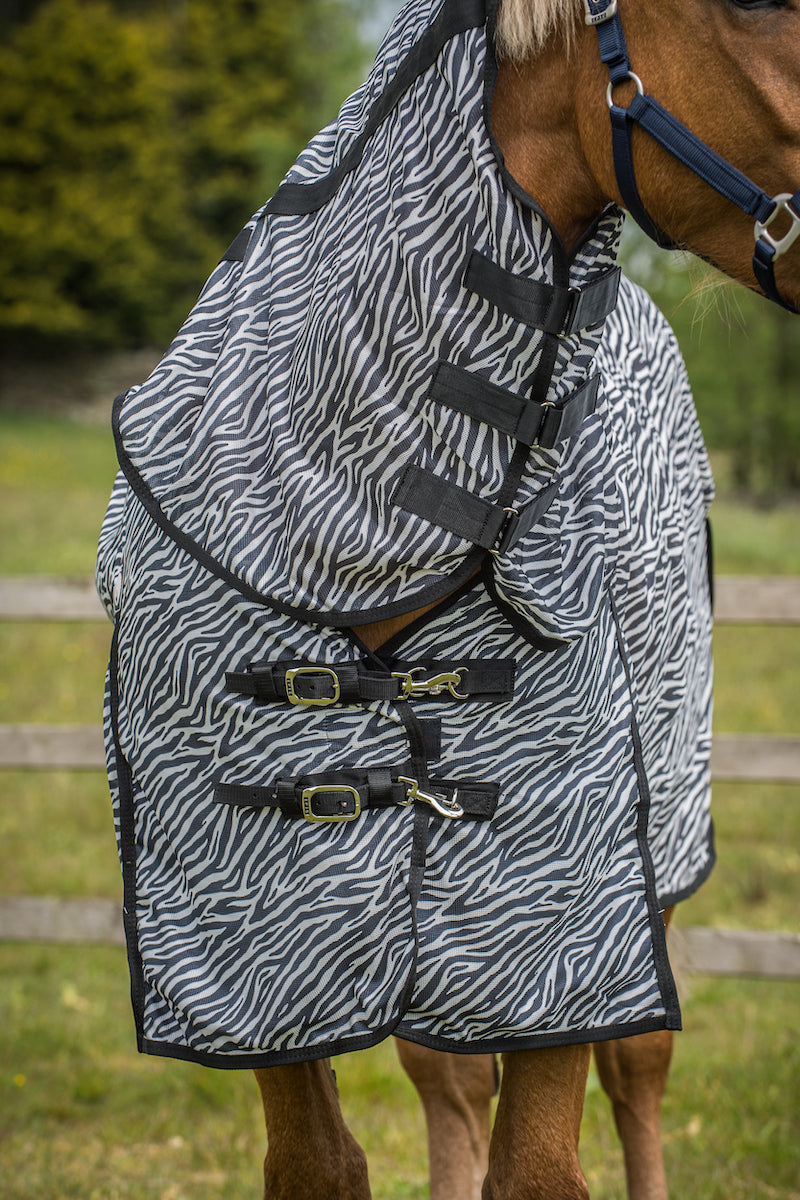 Epic Classic Zebra Fly Rug - Broad Fit
Sale price

£70.83
Regular price

£70.83
(/)
HEAVY HORSE ZEBRA FLY RUG
This heavy horse zebra fly rug provides the ultimate protection against biting insects, helping alleviate your heavy horse from the stress of summer flies. Our heavy horse zebra fly rug has scientifically and customer proven results!
Where innovation and design merges with science, the zebra pattern on this heavy horse fly rug was created based off the scientific studies from Susanne Åkesson and Tim Caro where it was discovered the black and white stripes cause the flies to be dazed and confused deterring them from landing on the pattern.

Our heavy horse fly rug is designed specifically for big shouldered horses and the heavier breeds to accommodate the broader chest, shoulders and apple-bottom. If your horse is a light - medium weight, try our Regular Fit zebra horse fly rug.
Key Features:
Cut from our Broad Fit size chart for heavy horses & ponies
Innovative scientific zebra print pattern
Soft, breathable polyester mesh outer
Breathable, antibacterial and antistatic polyester lining at the chest, shoulders, over the mane, back and tail flap
Twin Epic chest buckles with trigger clips for additional adjustment
Extra large shoulder gussets for full freedom of movement
Extra rug depth ensuring no more mini skirts
Attached integrated neck cover (longer cut for full coverage when the horse's head is down grazing.)
Supersized tail flap for complete coverage
Low cross surcingles
Adjustable and removable leg straps
Available sizes 5'9 – 7'6
Epic Broad Fit heavy horse neck covers are designed for a thick muscular neck typically found in the Natives breeds, Cobs, Iberian Horses, Hunters, Maxi-Cobs and Draft horses.
All Epic heavy horse rugs are carefully hand packed in a complimentary, reusable zip-fastened storage bag for easy carrying and to keep your tack room tidy when not in use.
MODEL: Bowland George, 17.1hh Heavy Weight Irish Draught wearing 7'0 Broad Fit
---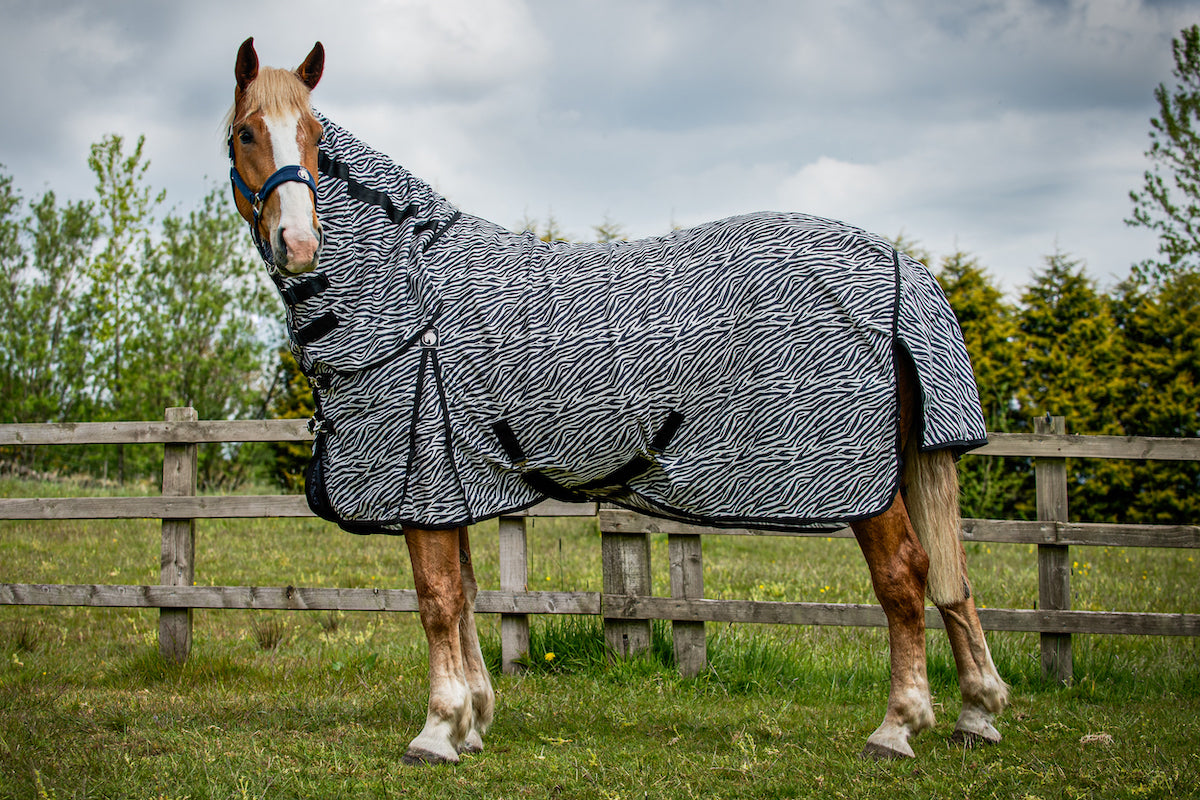 Epic Classic Zebra Fly Rug - Broad Fit
Sale price

£70.83
Regular price

£70.83
Choose options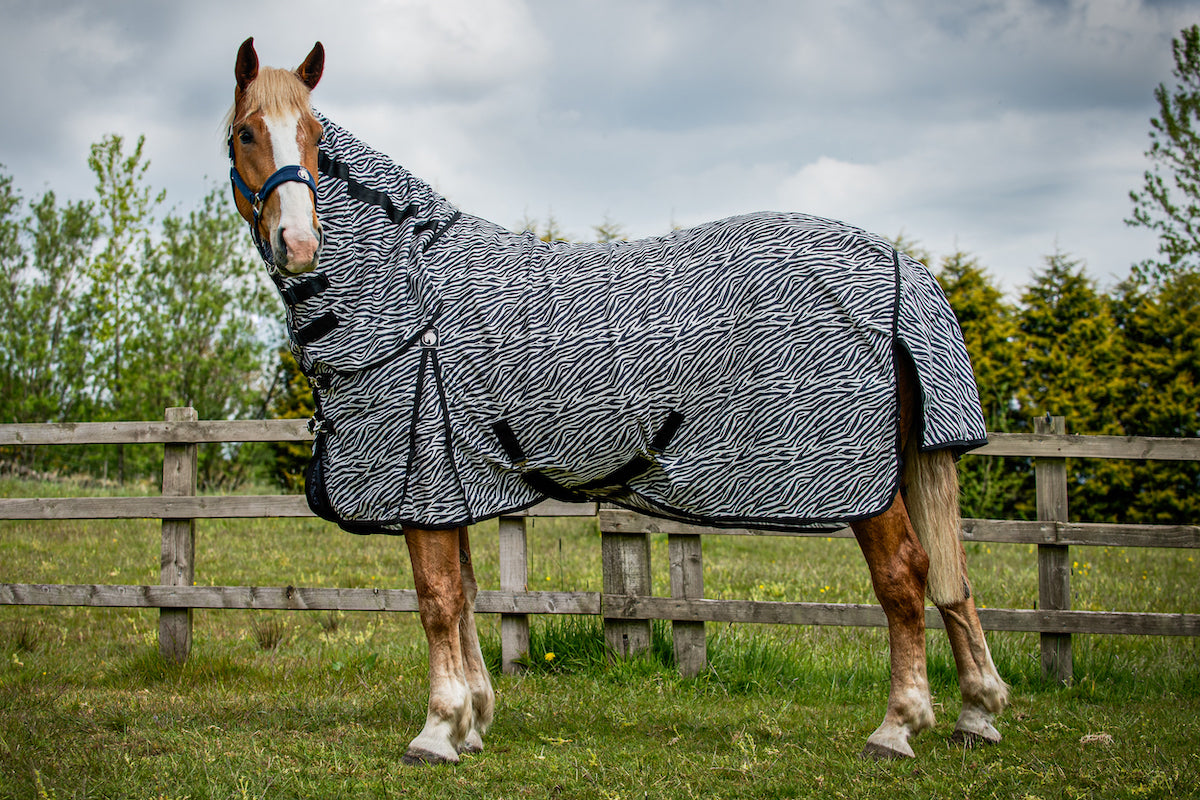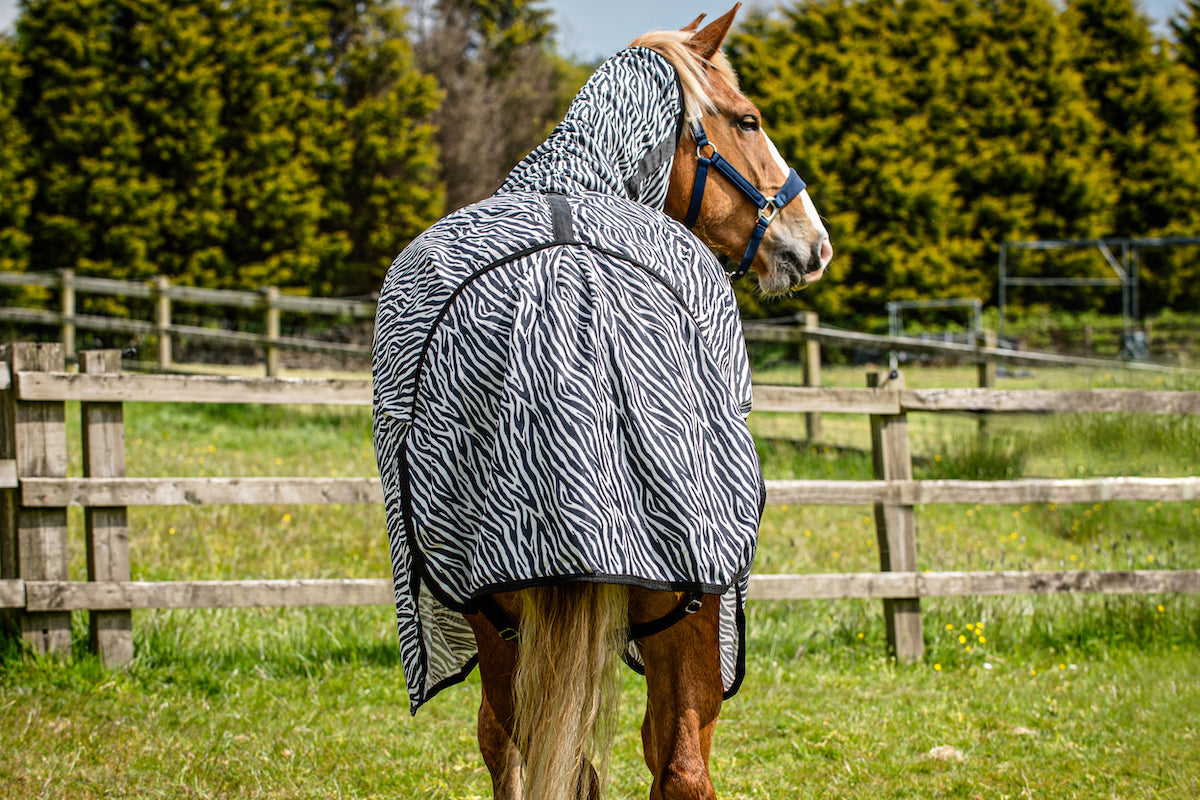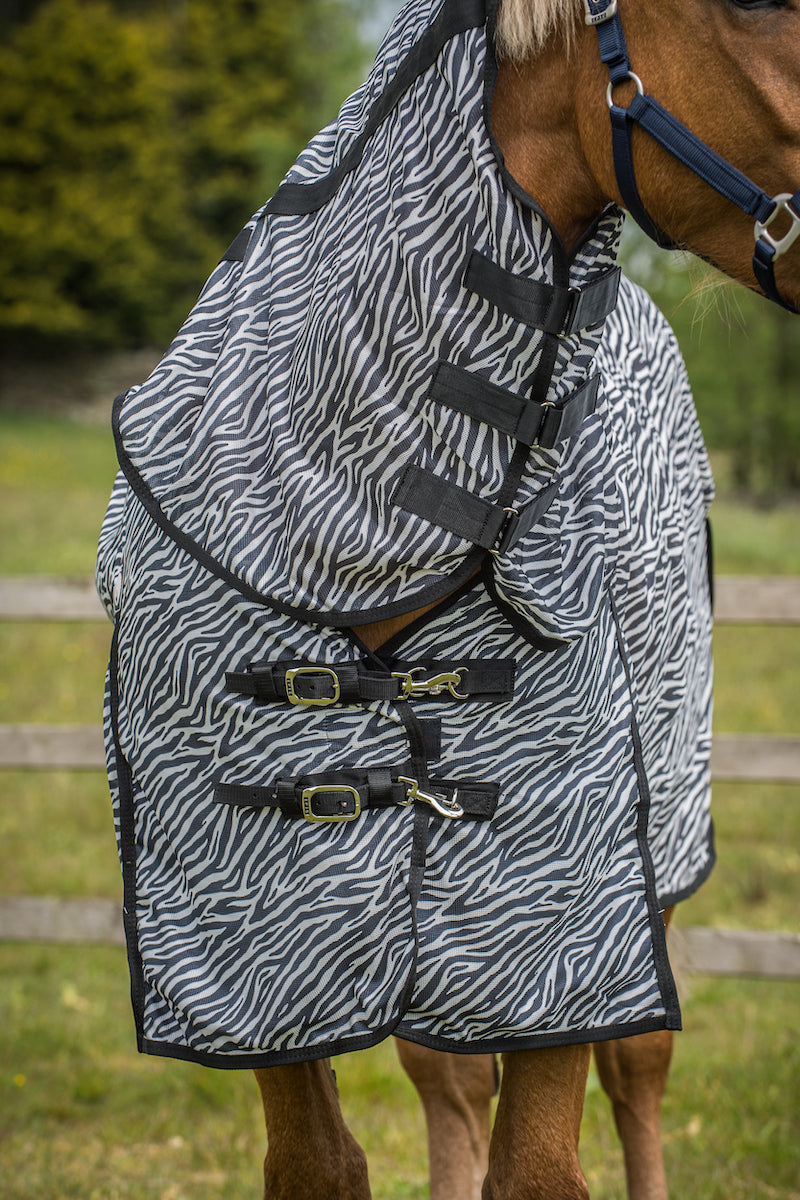 Unfortunately not for my boy. Lovely rug but I purchased in the sale at end of season. Trying to try on a rug in Aberdeenshire to see if it fits is a bit of a nightmare. Rug drowned by boy, a chunky Highland. Too big in neck, chest and back. A classic fit may have been a better choice but decided a belly cover was also important. Missed window for return due to rainy weather but will sell privately.
Zeebra fly rugs
Have 2 1 x black and 1 x brown for an Irish Draft and a shire cross. Both fit well, the shire x tends to be a destroyer so only been worn a few weeks. He has already ripped his waterproof fly rug....The IrishDraft doesn't tend to damage rugs only herself, currently recovering from kneecapping herself.
Fits brilliantly
I really struggle to find rugs to fit my andalusian. There 8s lots of room on the chest and shoulders. The quality is excellent. Highly recommend
Zebra fly rug broad fit
I ordered the broad fit fly rug for my cob Jack. I bought 6'3" normally he has to go up to a 6'6" as he large shoulders , this fits him perfectly and is excellent quality, very pleased.